Washington Post: Iraq War Veteran Uses Music to 'Come Home' Again
Submitted by Staff on Sat, 07/07/2012 - 11:48am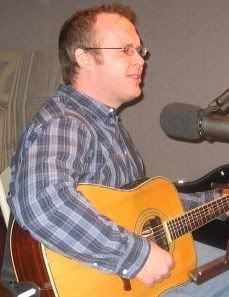 Jason Moon, a Milwaukee veteran of the Iraq war who was honored by WNPJ with a Peacemaker of the Year award in 2009, is featured in a national Associated Press story reprinted by the Washington Post, the latest installment in a series taking a closer look at this latest generation of war veterans as they return to civilian life, and the effect this is having on them, their families and American society.
Moon is the founder of Warrior Songs, a non-profit organization using music to help veterans heal.
Read the AP story here.