Carl Sack op ed: 'Mining panel bodes ill for environment'
Submitted by Staff on Fri, 10/07/2011 - 10:22am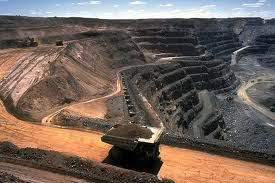 WNPJ board member Carl Sack, a member of Madison for the Penokees, a grassroots group supporting those in northern Wisconsin working to protect the Penokee hills from mining, writes in an opinion column in the Miilwaukee Journal Sentinel about a new legislative committee:
"The committee's real purpose appears to be gutting the state's environmental protections and local control to favor mining corporations. [State Sen. Neal] Kedzie told the Journal Sentinel: "We are not going to craft a bill that is destined to fail. We want to be able to get applications from mining companies."
"The proposed Penokee Mine, which would be an open pit iron mine operated by Gogebic Taconite (G-Tac), lies in [State Sen. Bob] Jauch's district. The committee was Jauch's brainchild. He helped shepherd it into existence after a failed attempt by G-Tac to ram through devastating legislation in the spring. Is this a kinder, gentler-looking way to push through the changes they want?
"'The creation of a committee consisting of members from both parties will assure transparency in the legislative process and allow the general public to have ample opportunity to participate in a public discussion . . . (E)veryone should be pleased with the establishment of a formal committee,'Jauch's recent press release states.
"Wisconsinites certainly want a say in how their precious resources are used or preserved. But why open the process of changing state laws now, if not to make them more conducive to mine development?