WNPJ joins 200 groups opposing nuclear 'climate bill'
Submitted by Staff on Wed, 05/12/2010 - 8:59pm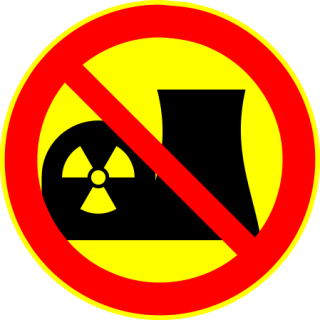 Two hundred environmental, peace, consumer, religious organizations and small businesses -- including WNPJ and eight other Wisconsin groups -- have joined together to blast the newly introduced Kerry-Lieberman "climate" bill, called the American Power Act, as a taxpayer bailout of the nuclear power industry and other dirty energy interests that would be ineffective at addressing the climate crisis. The groups pledged to oppose the bill unless substantial changes are made, including removing all support for nuclear power.
"This is a re-run of the recent Wisconsin battle over a climate change bill that was hijacked by the nuclear industry," said Bill Christofferson of WNPJ's Carbon Free Nuclear Free campaign. "But the stakes are even higher in this bill."
Wisconsin groups signing a statement by the Nuclear Information and Resource Service included: John LaForge, Nukewatch; Guy Wolf, Coulee Region Progressives; Gail Vaugh, DownRiver Alliance; Irene Mehlos, Merrill Peace Study; Christopher LaForge, Great Northern Solar; Northern Futures Foundation of Port Wing; Kickapoo Peace Circle, of Viroqua; and Al Gedicks, Wisconsin Resources Protection Council.
Among other provisions, the bill is expected to:
*provide $54 billion in taxpayer "loan guarantees" for construction of new nuclear reactors. These "loan guarantees" would actually be direct taxpayer loans from the government's Federal Financing Bank. It would also provide a 10% tax break to wealthy utilities for nuclear construction costs.
*create a "Clean Energy Deployment Administration" (CEDA) with the authority to provide unlimited taxpayer loans for new reactor construction without Congressional oversight.
*support dirty and dangerous reprocessing technologies, authorize billions of dollars in nuclear research and development, and legislatively attempt to speed the nuclear reactor licensing process despite a recent report from the Bipartisan Policy Center that found the industry is primarily to blame for the slow pace of licensing.
*continue to support offshore oil drilling near much of the U.S. coastline despite the calamitous BP oil spill.
*provide $10 billion for wasteful and impossible "clean coal" development.
Tell your Senators to oppose the Kerry-Lieberman dirty energy bill here.