2010/03/11: Wis Public Radio: Attempts to block more nuclear energy in Wisconsin
Submitted by Staff on Thu, 03/11/2010 - 4:49pm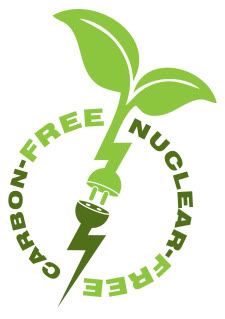 Chuck Quirmbach of Wisconsin Public Radio reports on the Carbon Free Nuclear Free Coalition, of which WNPJ is an active member:
Anti-nuclear groups are trying to close a potential window for expanded use of nuclear power, as Wisconsin lawmakers debate a global warming bill.
The Clean Energy Jobs Act aims to cut emissions of greenhouse gases, and boost the use of renewable fuels. The bill potentially opens the door to more use of nuclear power in Wisconsin. That troubles the Carbon Free, Nuclear Free Coalition, which includes state and national environmental groups. Coordinator Jennifer Nordstrom says the current bill would give the nuclear power industry more leeway in dealing with highly radioactive waste.
The Nuclear Free Coalition has just written the authors of the state legislation, asking that the nuclear language be dropped. One of the lawmakers, Madison Rep. Spencer Black, says the wording could be left in, and no new nuclear reactors would be added in the state. He says that's as long as the bill maintains a 25-percent "renewables" goal and aims for a 2-percent per year cut in electricity use. >[? Black says the Clean Energy Jobs Act is still being rewritten but he hopes the bill will pass and be signed into law on Earth Day, next month.
Listen to audio here. (Scroll to March 11.)